On Being Anti Anti-Porn
Submitted by Elizabeth on 15 June 2010 - 3:21pm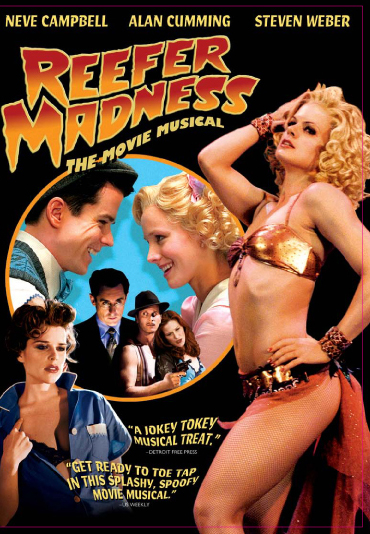 Donna Rice Hughes, Gail Dines, the Concerned Women for America, and the like, believe that pornography leads to addiction, it destroys families, and it leads to the abuse of women and children. It ought to be outlawed and existing laws ought to be enforced in such a way that it is eradicated altogether. Call it porn panic and witness the way it fuels their self-declared War on Illegal Pornography.
This sounds awfully reminiscent of the War On Drugs, to me, and I predict that if such a war were waged it would be about as successful.
At a press event today calling for Congress to use existing obscenity laws to eradicate mainstream porn there were apparently so few good arguments for the eradication of porn that they had to resort to misinformation and illogical statements. For example, as reported by AOL News:
"We are now in the midst of a massive social experiment, as no other generation has been so bombarded with so much pornography," said Gail Dines, a professor of sociology and women's studies at Wheelock College. "We have had our sexuality, and indeed our culture, hijacked."
Other speakers took a more personal tone. Former adult entertainment performer and anti-pornography activist Shelley Lubben fought back tears recounting her years in the industry.
"Seventy percent of sexually transmitted infections that occur happen in females. I am one of those females," Lubben said. "As a survivor of the porn industry, I contracted human papillomavirus and herpes -- a non-curable disease -- which later led to my battle with cervical cancer.
Now, Furry Girl and Audacia Ray have already written about the uselessness of debating the antiporn folks, so I'm not going to rehash and certainly amn not going to debate their arguments. What I'm interested in instead is figuring out the best way to oppose them.
First, I don't think the point is to talk to them, generally speaking. Politicians and the public are who matter right now. Politicians make the laws and they respond to the most vocal and most organized constituent groups. They also direct enforcement of existing laws by channeling funds to some efforts and away from others. This is often about the squeakiest wheels or the most visible panics. We learned this from the War On Drugs, too.
Second, it is important to counter the moral panic and situate porn among the widely accepted rights to privacy and to personal autonomy, and the somewhat less widely accepted right to freedom of sexual expression. Statements like those made above need to be challenged not as a debate with the speakers, but instead so that the public gets real information. Rates of HPV and of Herpes are high across the US and are rampant even among those with no connection to the porn industry. And we are not in the midst of a great social experiment. Porn is not new. Access to porn is not new. It has changed, as has access to information in general. If this were really akin to an experiment we'd have to hold everything constant except the porn, and that's obviously impossible. The experiment goes out the window except as an overblown metaphor.
Third, we need to stop fighting amongst ourselves in pubic. I have no idea how to achieve this last bit. The first two seem easy in comparison. While I truly believe that robust debate and dissent within a group leads it to make its best decisions, I see how counter productive the public disagreements by visible individuals and competing organizations are when we hold them in public and especially when our position is already marginalized.
We need concerted efforts to spread accurate information about sexuality, and to link the discourses around human rights and worker rights in an umbrella that covers the freedom of sexual expression whether that expression is done for free or for pay.
We need to do this locally in our communities, and broadly through global media.
We are doing it already. But we are hampered by divisions between identity groups on our own side. The diversity that the sexual freedom movement makes evident is beautiful. How do we make it an advantage instead of a liability?